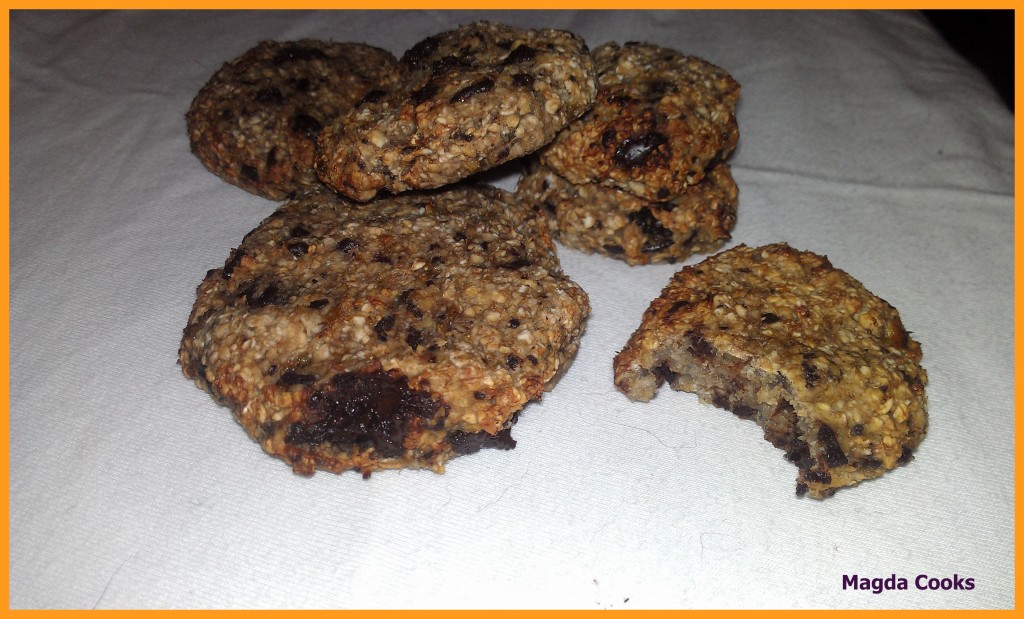 Well, I can't deny I like sweets, ice cream, chocolates, cookies, cakes pfewww I could go and go, but the the terrible thing is, that sweets don't like me. Or maybe they like me tooooo much, they stay with me forever. Well, as long as it's my upper chest, I'm happy and Cookies is happy, so the Burrow is like a kindergarten after Santas visit 0_o. But, my curse is, that everything with GI over 50 goes straight to my lower parts and it seems it stays there forever! 0_o You can imagine that I'm so determined to find as many "guilt free" and "eat as many as you want" delights as possible 😉
For the summer you can try my banana or strawberry ice cream – and eat as much as you want until your sinuses protests… But the weather is getting chiller and chiller everyday, so I need something without causing my already unhappy ones to just refuse cooperation. Because of that I'm browsing constantly looking for light delights I can stuff my mouth with. Sometimes I get partial success like with this NO BUTTER APPLE PIE, sometimes I fail miserably on the field "light" like with my chocoholic heaven chocolates 😉 This time I think I hit a homerun with cookies that contain only two base ingredients – you can add many things for fuller flavour but the core is still healthy and diet.

Cookies By The Ton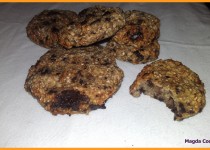 Prep Time: 6 minutes
Cook time: 15 minutes
Yield:

18 cookies
Ingredients:
Instructions:
I don't think I wrote any easier recipe ever 0_o maybe the pesto pasta only... So... mash bananas with oats, add fillings you want Roll small balls, flatten gently. Prepare either greased flat form or just use some greased wax paper on your halogen oven rack., just like me 0_o. Bake for 15-17 minutes in preheated oven to 175C (350F). Since I'm a chocoholic I made mine with bitter chocolate, which I chopped too small and chocolate made cookies look dark ;-)
The ingredients listed will be enough for really nice amount of your guilt free cookies. I actually ate 4 right of the oven
A note: if you make it in halogen oven, don't forget to flip them like 6 minutes before the end of baking time.
Until next time, take care of yourself and each other 0_o
P.S. Cookies thoughts: Yummy… Magda Cooks...it just right...
P.S1. You can tell it was good, I couldn't wait and took a bite ;-)