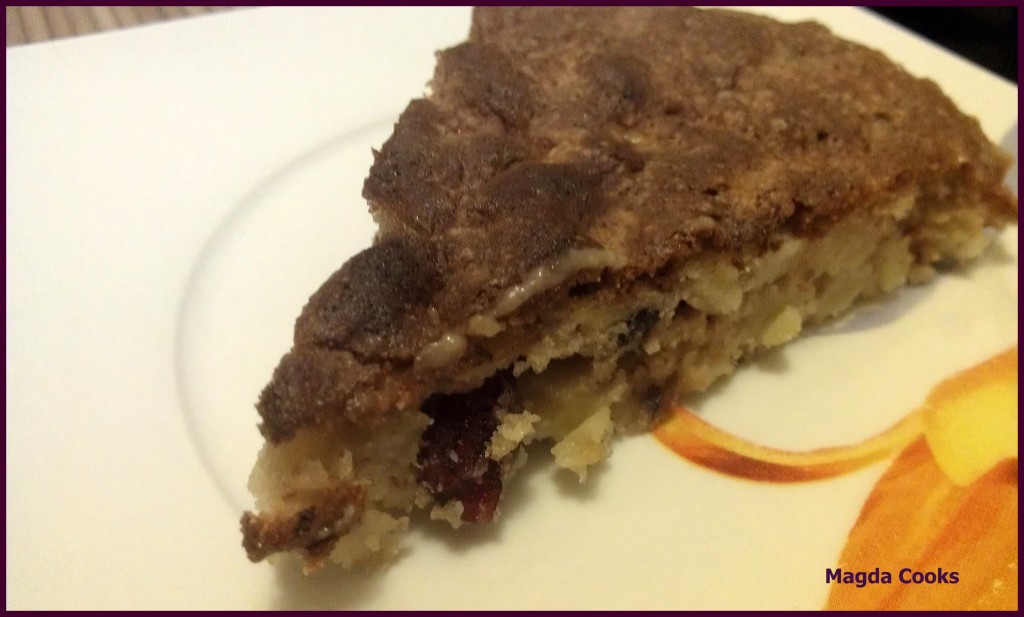 For the last couple weeks I was tormented by visions of apple cake, pie or whatever but absolutely with apples. I know a good recipe for an apple cake but the baking tin dedicated for it won't fit to my beloved halogen oven. I had to look for a pie recipe cos the pie dish fits perfectly… Now when I think about it… I could make xmas apple pie… though wanted something moist and filled. I asked Uncle Google and after some changes and alterations as usual, I come up with the recipe for apple pie that I can call 85% diet. As it contains only brown sugar, no butter, margarine or oil, only greasing the tin. It doesn't produce a humongous amount, then to make it last – you gotta eat less!! 0_o. One thing for sure, I have to find somewhere REAL vanilla extract…

Easy As Pie, The Apple Pie!!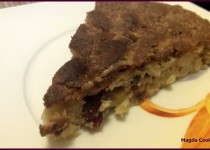 Prep Time: 10 minutes
Cook time: 30 minutes
Yield:

8
Ingredients:
Instructions:
Preparations: Start with apples and nuts. Peel and dice apples and chop nuts. Set aside. Beat the egg in a bowl, add brown sugar and vanilla sugar, also vanilla extract. Stir thoroughly. Sift flour and baking powder into the bowl and mix good until smooth. Add apples and nuts - stir thoroughly again. Grease 9" pie tin and place batter in, smoothing the top. Bake in preheated oven for 30 min in 175C (350F). You can sprinkle the top with powdered sugar or whipped cream or some other goodies but it isn't necessary - less carbs this way 0_o
Until next time, take care of yourself and each other 0_o
P.S. Cookies thoughts: I liked it, and I was pleased by her efforts to reduce the unnecessary calories. Again, like a broken record, Magda Cooks... it just RIGHT!