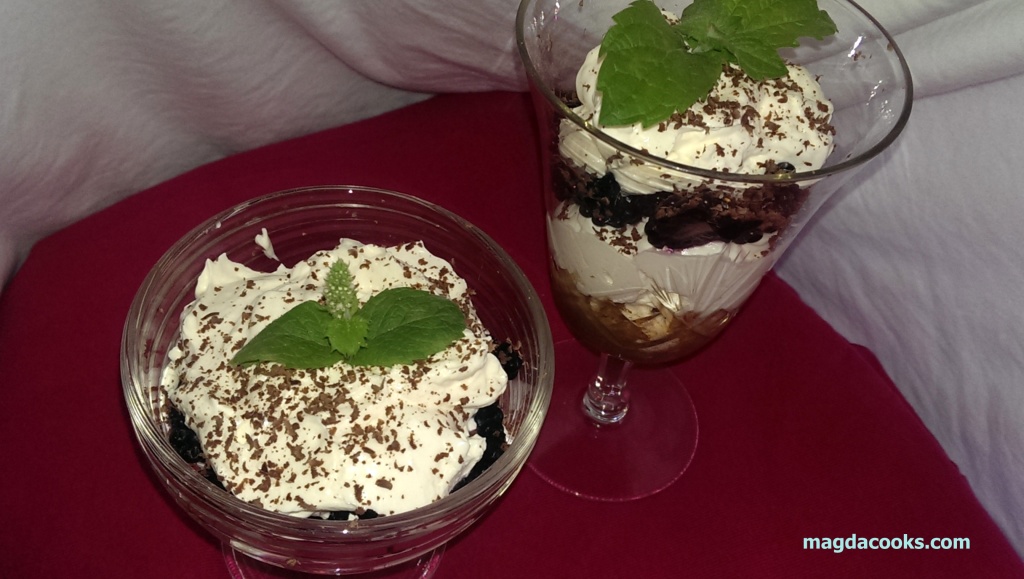 What is your favorite dessert? Except ice cream of course 0_o and chocolate… Cookies favourite is potato chips, is that even a dessert? he's REALLY weird so lets just play along with him 0_o, he has denied himself chippies for last 10 months (due to his getting into shape gimmick)… My all time favorite dessert is tiramisu. Though, funny thing is that I never made one, as I've always ate either a bought one, or made by someone else. This time I found a really easy and simple recipe, that I adapted for my non guilt dessert style (just don't pay attention to the cream 0_o) – I lost 7kg lately and I would like to keep it going down ;-). So, try to find sponge cakes that are sugar free and gluten free etc. I found one sugar free, 3-4 per cup won't kill us 0_o Well, at least I hope so…

Almost Guilt Free Tiramisu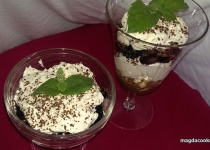 Prep Time: 20 minutes
Yield:

4
Ingredients:
Instructions: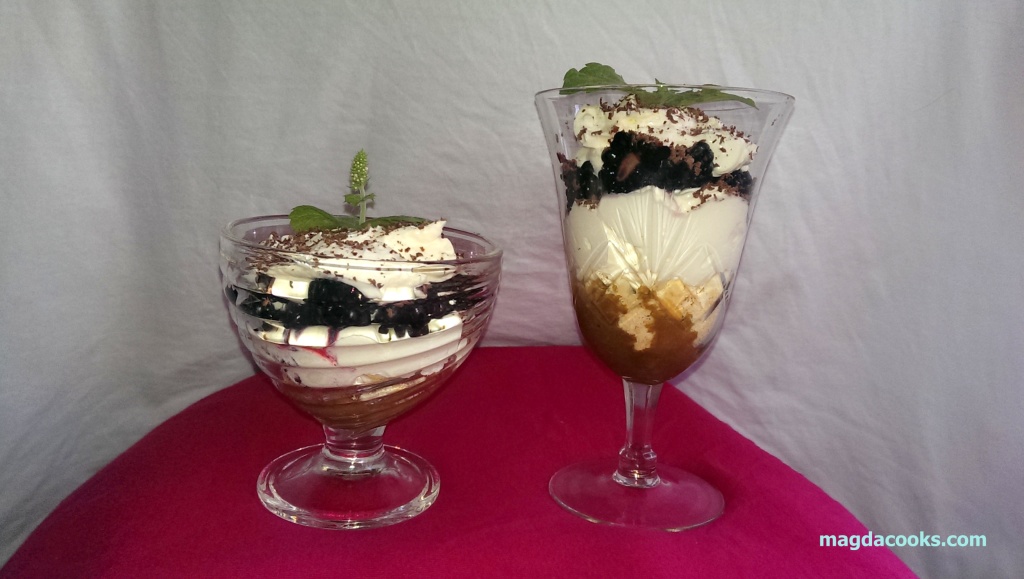 Dissolve coffee in 4 tbsp water. Crumble sponge cakes into dessert cups (should fit 4 like in the picture). Drizzle coffee on it and set aside. Whip mascarpone with heavy cream and sweetener until stiff. Cut berries into wanted chunks, I cut in half. Put half mascarpone mix into cups, place berries, then top with other half of the mix. Decorate with berries, chocolate shavings and fresh mint leaves.
Put into fridge for few hours then enjoy tasty (and if you will forget about the cream, even guilt free) dessert ;-)
Until next time, take care of yourself and each other 0_o
P.S. Cookies thoughts: Always picking on me about potato chips… ANYWAY, I was pleasantly surprised by the outcome. Mind you, I'm not too into "sweets or cakes", but Magda Cooks... it just right™ so I could enjoy it, as you will if you make it too!