Tasty gold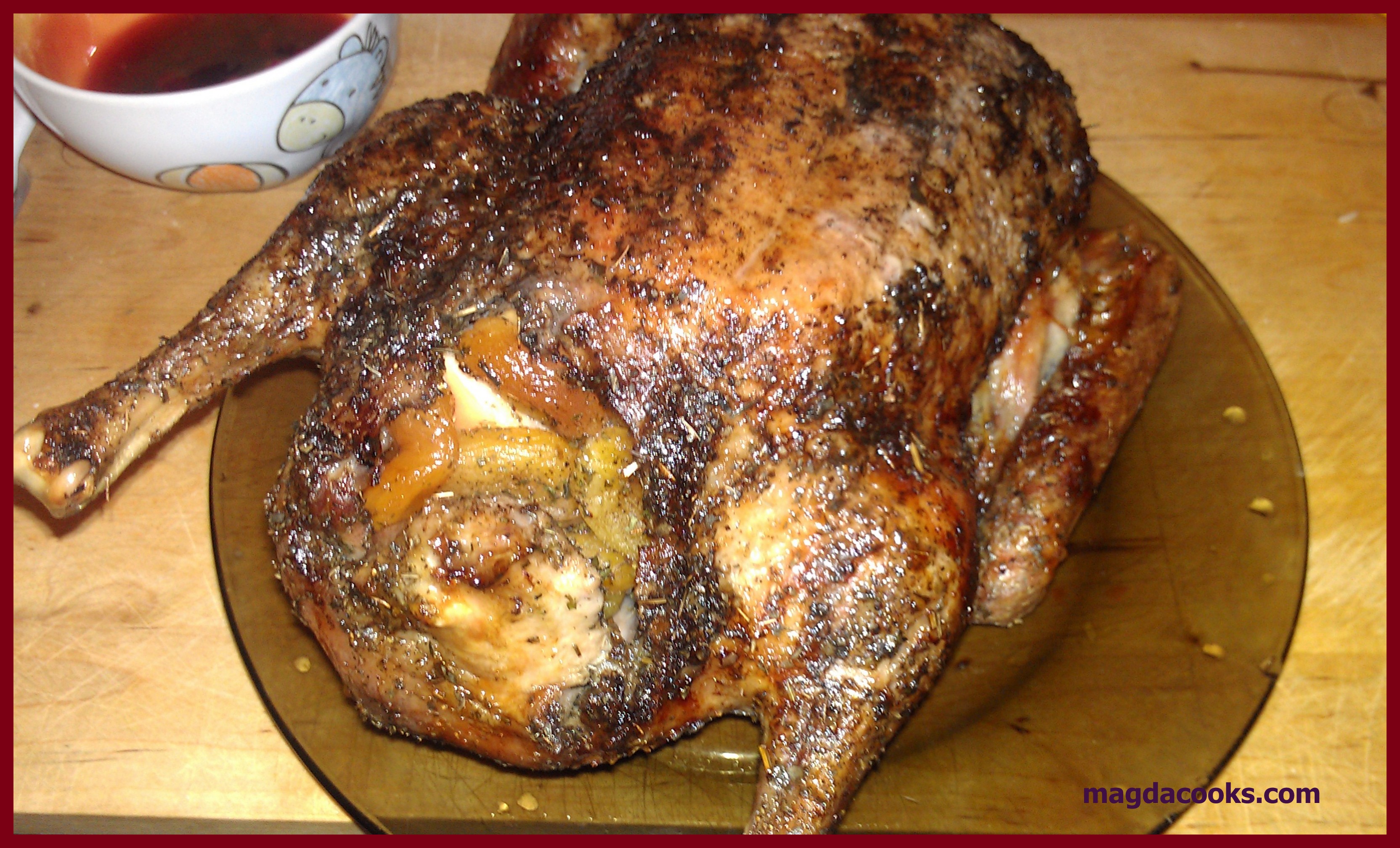 Since I got my halogen oven I wanted to bake a DUCK. Yes, big, fat duck I remember my Mom was making it occasionally stuffed with apples and served with red cabbage salad. Actually my first memory about baked duck comes from early childhood – I think I was what 6? My Dad took me to the extended family farm and I tasted duck there.
So, when one of the popular food chains had a good offer for fresh duck I battled with Cookies about making it for a nice Sunday dinner. He was kicking and screaming (as usual I may add) but he had to give up, when I showed him my two best attributes… So to make sure that I would bake it absolutely perfect, I first called Mom 😉 then I browsed the internet to know what I'm doing. Don't get me wrong, I know how to bake, but with it I didn't want to take chance I screw up something. 0_o
This recipe is the result of what I like and what works good with duck. In the end of the process you will have a gorgeous, aromatic duck with plenty of duck grease in the bottom of the pan or halogen oven bowl. Don't toss it, pour it into a bowl and keep it covered in the fridge to use for frying pork chops… there is nothing better than pork chops fried in duck grease. For some reason it gives the meat an extra kick.
---