Chix and Chorizo Gulash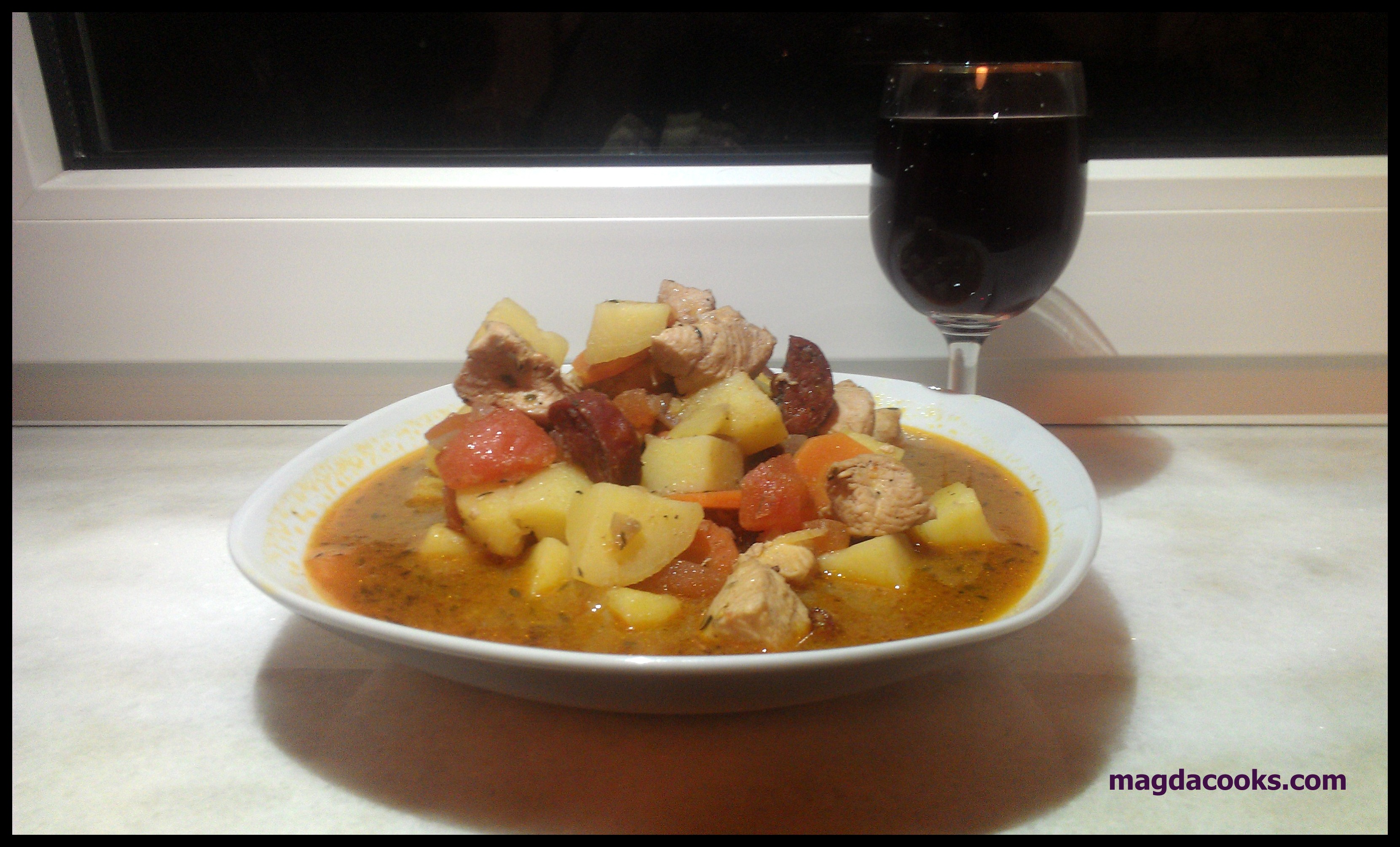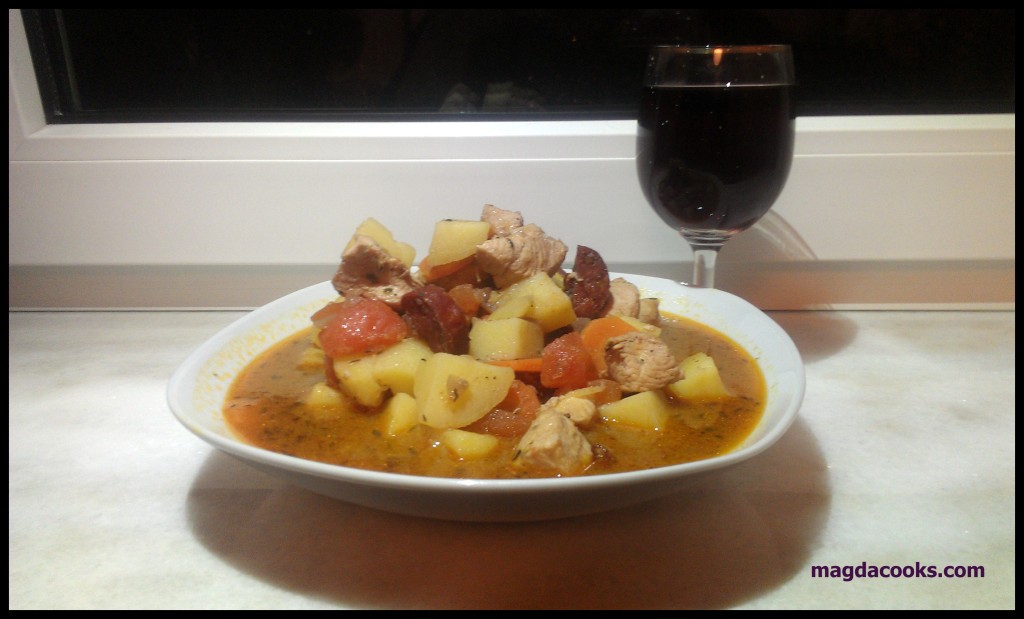 I think EASY should be my second name… as much as I love cooking, I need things to be easy, because of my short attention span, I get distracted and/or annoyed fast if I don't get visible results in a short amount of time. That leads to some disastrous events in the kitchen. Like tossing whole dinner on Cookies head for example… never happened but was close. So no wonder I deliberately look for easy and fast meals.
The meal I made today is one of the easier dinners I've made lately. Also the mix of meats – chix and chorizo gives a delicate contrast and the veggies will fill you good. And don't forget you just need 1 glass of red wine… yes, you can utilize the rest the favorite way, like I did. Small pleasures always count 0_o.
---