Greek Style Salad With A Twist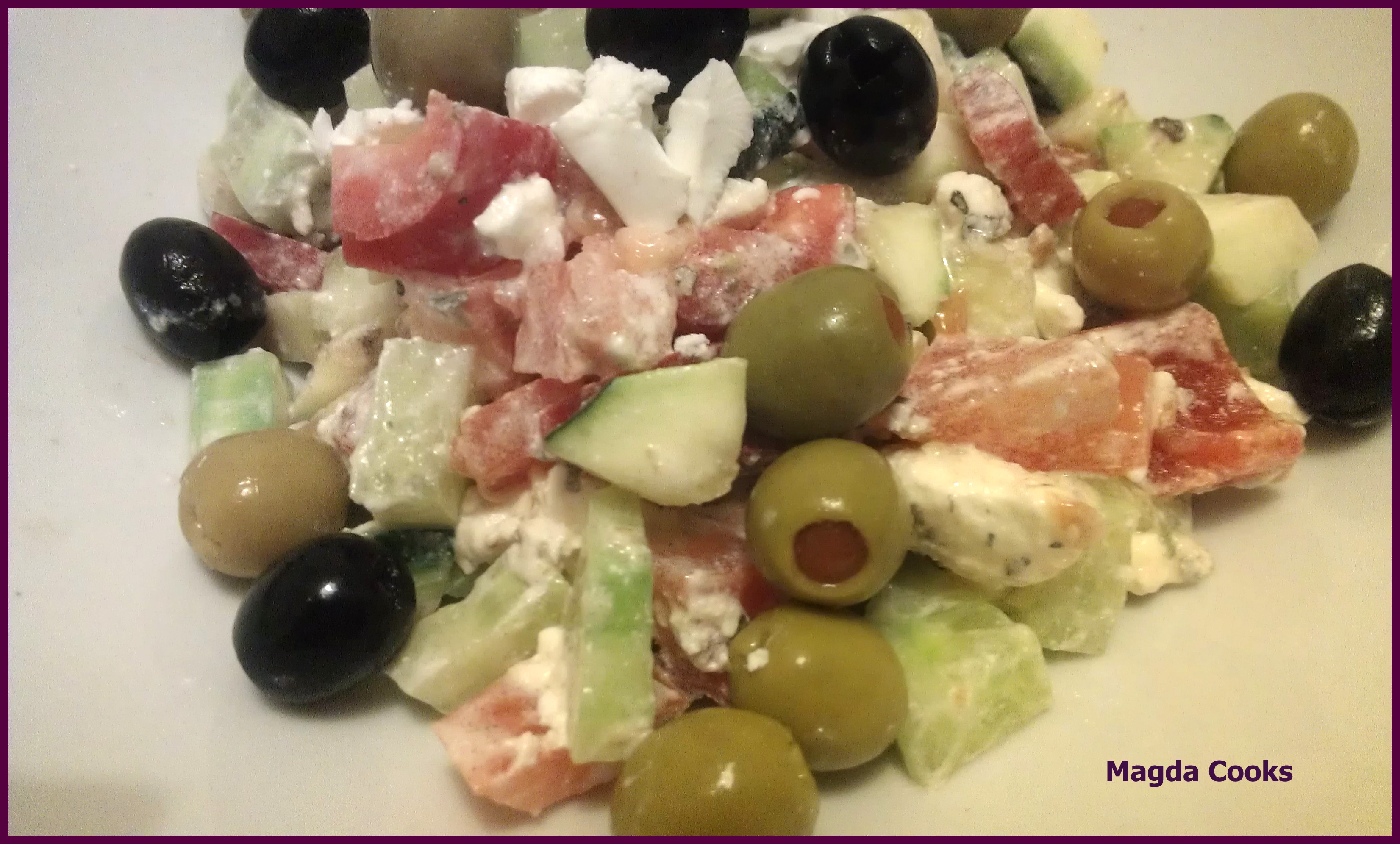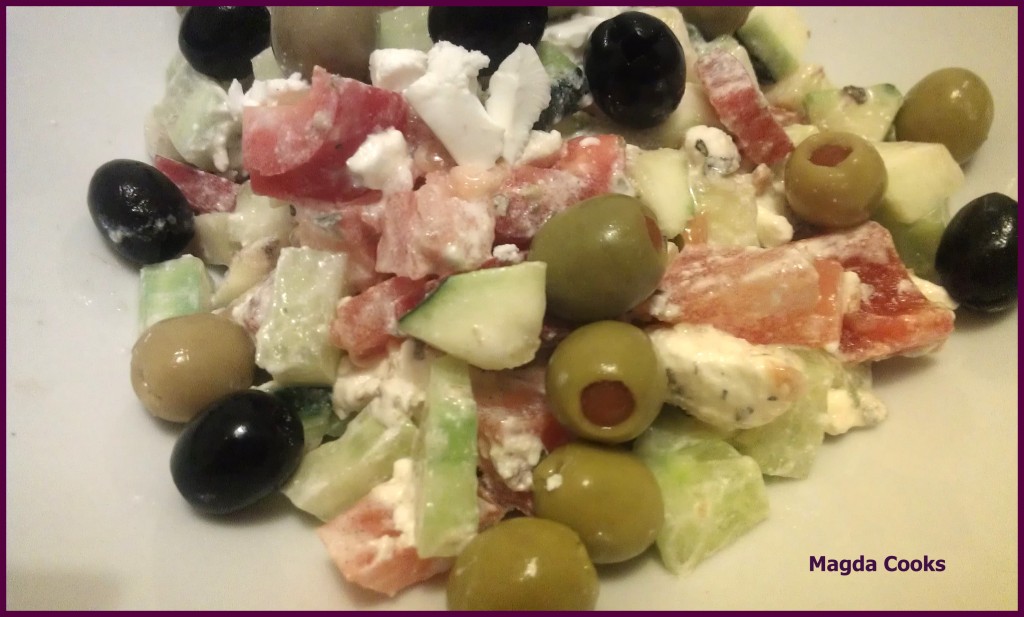 I think I wanted to post a recipe of greek salad since I started blogging. I consider it one of the easiest, tastiest salads you can make at home. I didn't post it, because the base one, I would like to think that everyone knows how to do it and no need to write about it again. But… lately I found an idea for greek salad with a twist. I made it, along with my modifications, and liked it so much I decided to share this simple recipe with you. I'm going to use this dish as a side dish/salad with meat meals and since I'm trying to cut carbs from my diet – I'll use it as my work lunch food.
Actually the original recipe called for spice mix and then additionally for a dressing, but by my mistake the ingredients below created such a unique flavor I decided against adding a dressing.
---