Sometimes I need old school and homey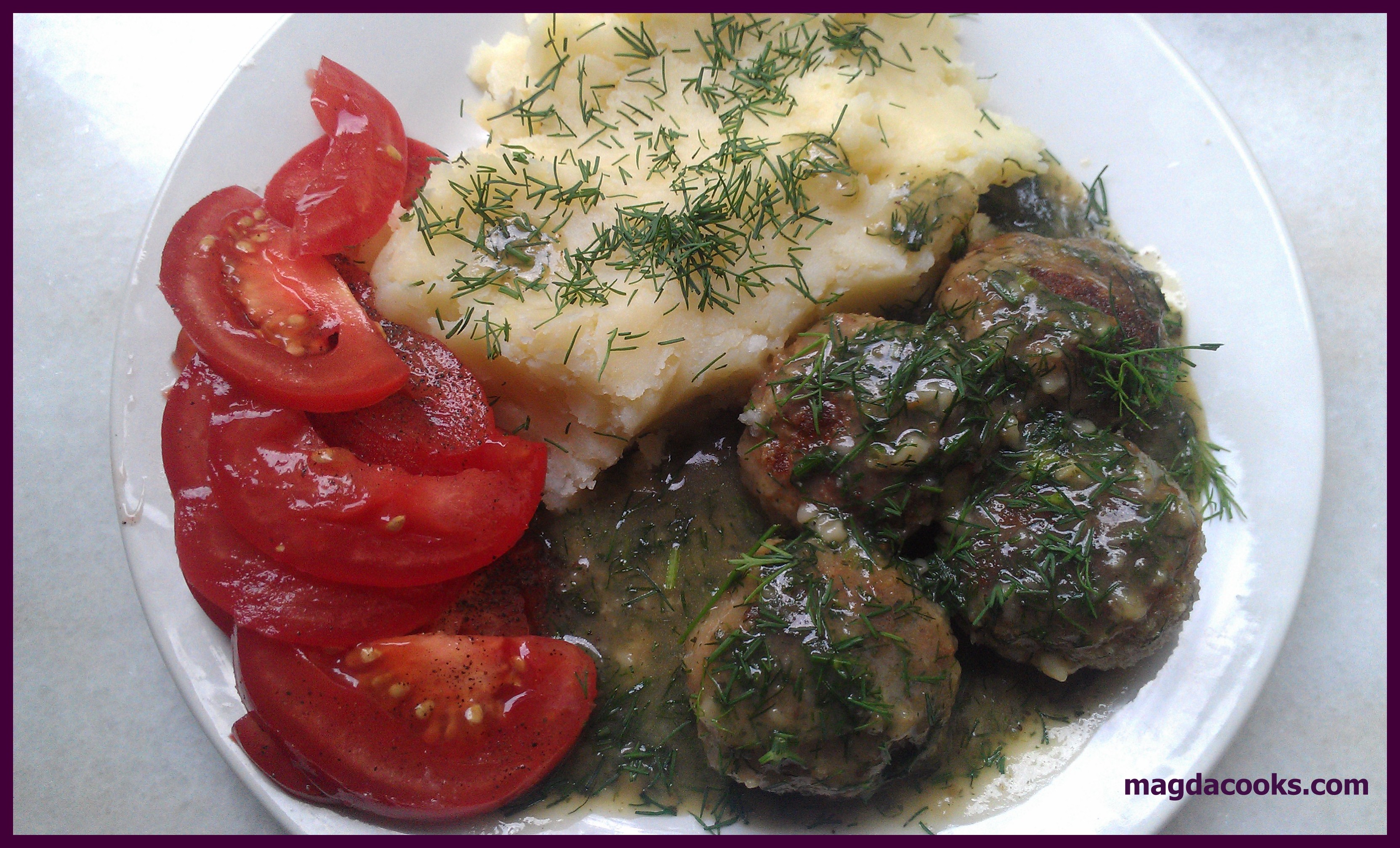 Well, we are two different people, who got raised in two different traditions (and cultures) and we like different things. In the beginning I had to make a double effort to feed Cookies the way he got used to (thankfully his Mom liked a lot of polish dishes like bigos (hunter's stew), pierogi, haluszki, which actually he makes much better than I do etc). For example, when I wanted my favourite sour pickle soup, I was cooking bouillon and dividing into 2 pots and in one making pickle soup for myself and in the other tomato soup for Cookies. Thankfully as the time passed he started eating more and more, of course it works both ways, though I will NEVER EVER NEVER EVER eat cooked peas and corn with ketchup!!!
Thanks to Cookies I started liking mexican food, even lately learned how to eat fajitas without tossing stuffing everywhere 0_o. (Cookies comment: And you have no clue how close to a miracle that, in itself REALLY is!)
So, with this long beginning just wanted to say, that sometimes I feel for something old school, which my Mom cooked when I was a kid. The other day it was little meatballs in dill sauce gravy.
---