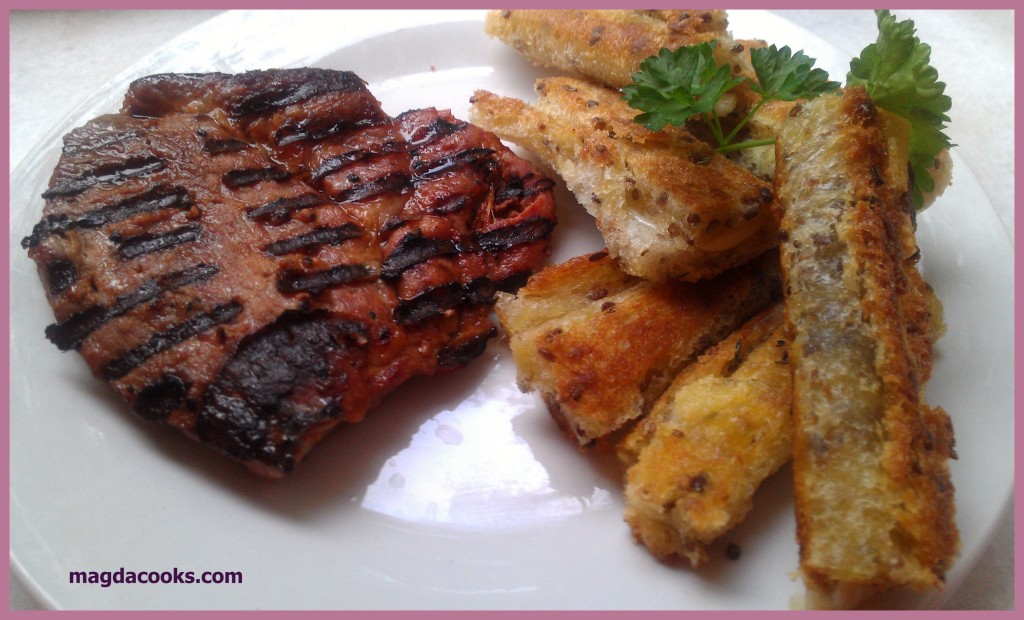 I'm constantly harassed by Cookies for making rice, pots, or the infamous couscous (w/cucumbers) to accompany our dinners, that he is tired of it, dearly 0_o. The bitching about it, also annoyed me… dearly 0_o but made me also look deeper into food that accompanies meat and veggs. In The Mullen Household veggies are an absolute must, and there is no time that I don't have a wide variety of veggies in the fridge and cupboards. I won't be lecturing about how healthy it is, because we all know everything about it. But, but, but, veggies aren't the main topic this time. actually some dietitian probably would try to lynch me for posting this recipe, but man…. this is so damn good. Nothing to eat often, maybe once every 6 or so months 0_o, Just worth waiting. I don't know how many calories it has but definitely not as much as the infamous Snickers pie by Antony Worrall Thompson, but also full of bad carbs. So try it, enjoy it and forget it for at least half a year.
I made one attempt to go healthy and I used whole grain bread 😉 No worries thats just a patch for an open wound 0_o.

Mozzarella Bread Sticks
Prep Time: 10 minutes
Cook time: 5 minutes
Yield:

2
Ingredients:
Instructions:
Cut the edges of the bread. Flatten as thin as possible with a rolling pin. Cut mozzarella slices into 1 cm thick sticks to meet the size of bread. Sprinkle bread with thyme and chili, place mozzarella stick on the edge of bread and wrap cheese into nice rollie. If the bread doesn't want to stick together, you can use beat egg to glue it.
Pour oil in the frying pan and heat on high. Place your rollies and fry until golden brown and crunchy…
Serve hot with either meat and fresh greens or even a thick soup.
Until next time, take care of yourself and each other 0_o
PS. Cookies thoughts: After my heart attack :) I'd say I'm looking forward to the next one in about 6 months time. :) Magda Cooks… it just… wait… for… it… RIGHT!