Nooooo Chicken Again…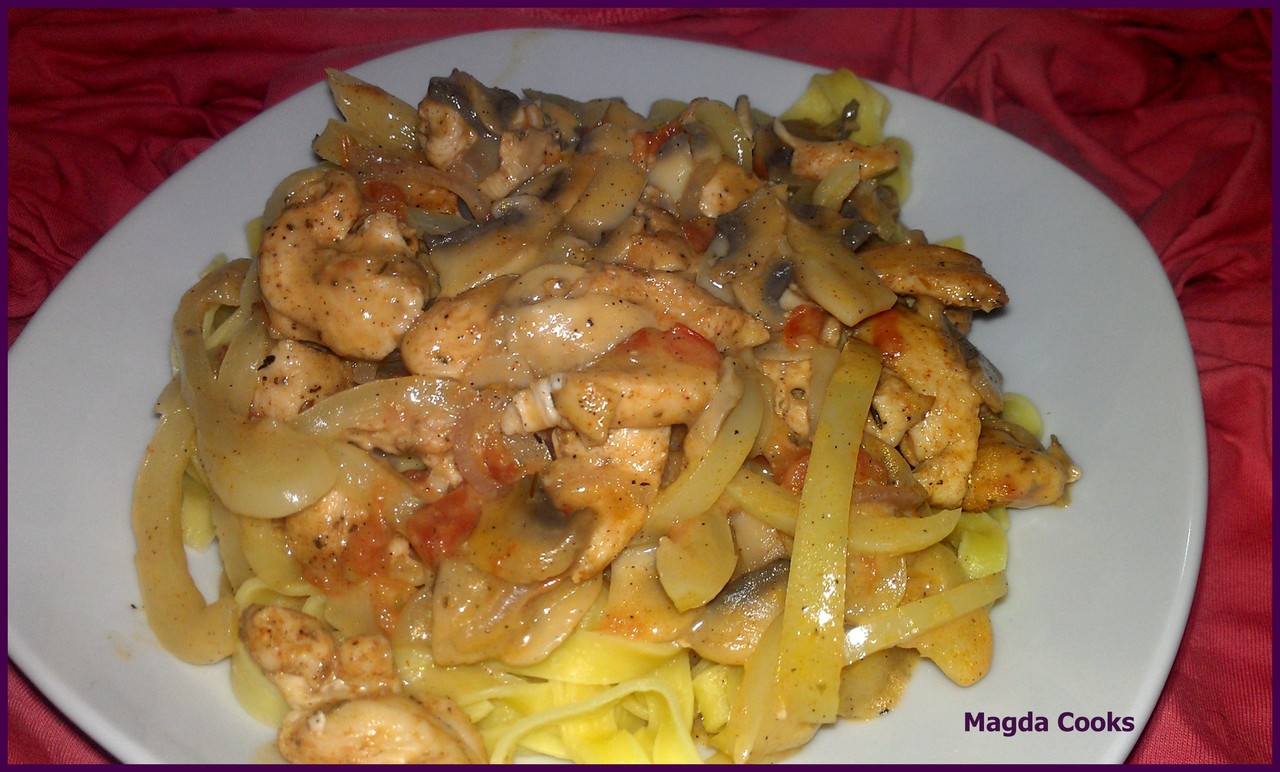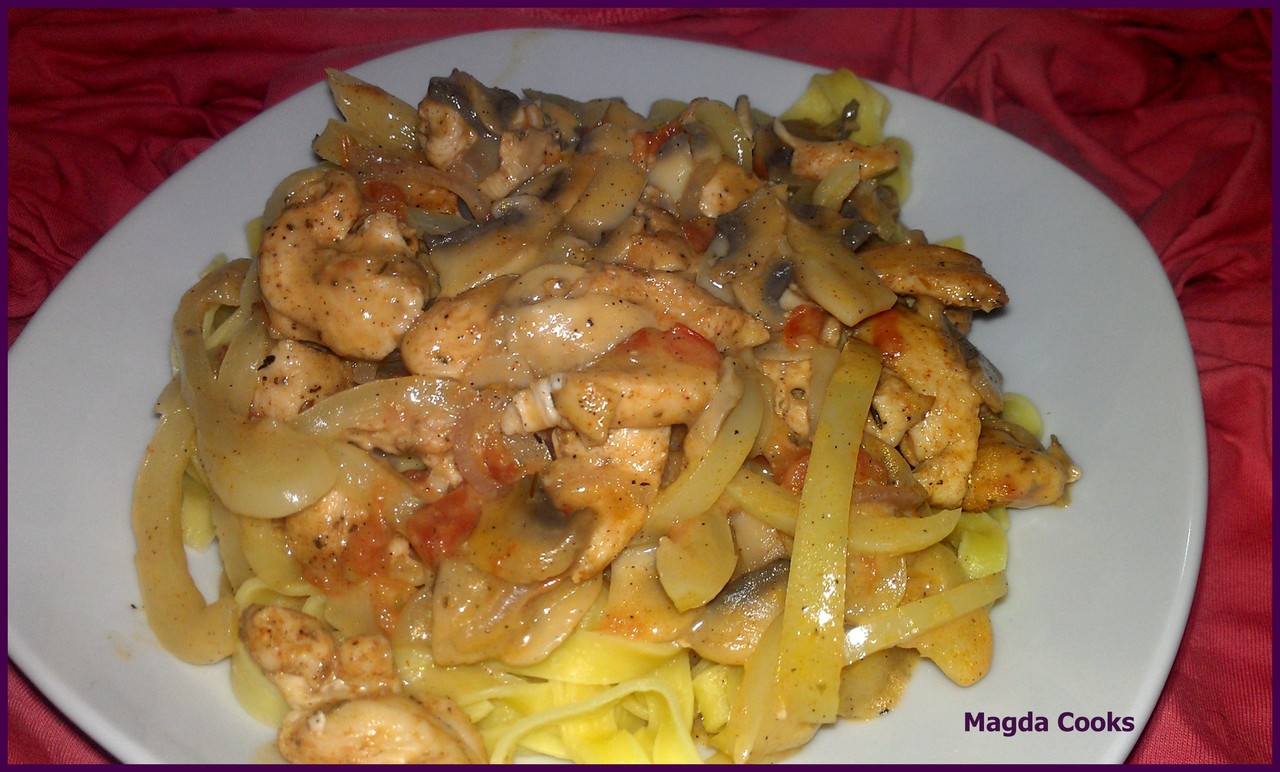 NOOOOOO Chicken again….
And I said yeah, it's chicken again but… you will be happy, it's new and completely different. Look, I got your favourite fresh tagliatelle from your favourite store… 0_o And it will contain CAJUN spice again!! Weeeee, goodie! Damn, Cookies is hard to deal with sometimes. Lately he is complaining all the time about the food choices. But… he always tells me… go pick couple chix breasts Babes… Then I have to think, dig, beg, read to find something that Mr Cookies will consume without bitching… This time I think I hit the jackpot! This meal contains all favourites of Mr Cookies. Pasta – present, cajun spice – present, veggies – present, creamy sauce – present! And some alcohol for the cook – white wine.
Ingredients:
2 x 250g fresh tagliatelle pasta (but can be any, I made it recently for my Dad, who had only whole grain rotini and it worked perfect too)
500g (1 lb) chicken breast
1-2 tsp Cajun seasoning (or to taste)
1 tbsp olive oil
1 red bell pepper
1 yellow bell pepper
200g mushrooms
1 red onion
1 tsp of garlic powder or 3 cloves garlic
2 tomatoes
200ml sour cream
salt, pepper
Preparations:
Prepare all veggies. Peppers cut into strips, slice mushrooms and make sure to peel tomatoes, then cut them into chunks. Onion cut into half moons, set aside
Cut chicken into desirable pieces, can be cubes or strips, your call. Spice it generously with cajun spice (recipe for the spice with the recipe for Dirty Rice).
Heat oil in the wok or high walls skillet and toss chicken and fry on high heat for couple minutes. Take it out and set aside.
Add a little more oil, and toss onion, garlic powder and after 2-3min peppers, saute for 3-4 minutes. Add mushrooms and tomatoes and saute another 3-4 minutes. Spice with salt and black pepper.
Reduce heat and add sour cream, if too thick add some chicken broth but it shouldn't be necessary, cook for couple minutes, stirring often.
Put the chicken back into the skillet and add more cajun spice, heat everything for a minute or two. Just before serving toss tagliatelle in, mix good to make sure the sauce and veggies covered the pasta.
Serve hot sprinkled with spring onions or parsley.
Until next time, take care of yourself and each other 0_o
P.S. Cookies thoughts: I really complain that much? If so, this meal stopped it for that day AT LEAST… very nice mix of flavors and of course since it CONTAINED my favorite ingredients can't go wrong… Magda Cooks… It just right!
---