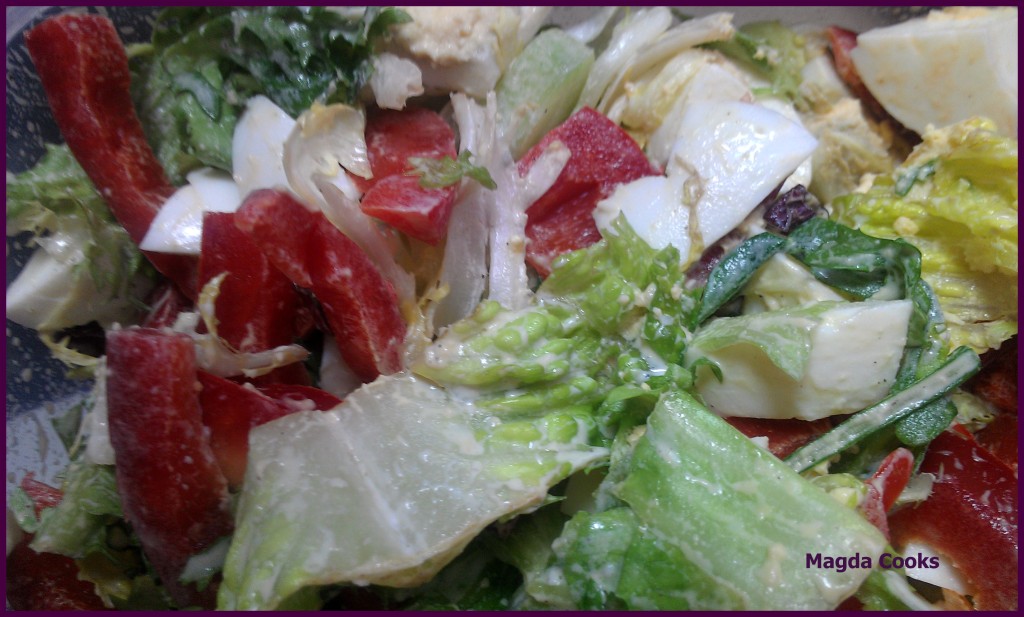 I can't believe that I still manage to continue my no (or low) carbs way of eating. Thankfully some of the people at work help to keep me in line. So a couple days ago one of my young colleagues offered to share her lunch salad with me, and since it was a day Cookies and I didn't feel like doing anything other then pack random stuff for my lunch I accepted her kind offer. I looked into my lunch box and found out that Cookies packed strips of red pepper, so we mixed it together and shared this nice and very simple salad.

Simple Salad with Egg and Lettuce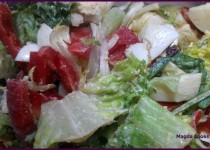 Ingredients:
Instructions:
Place lettuce in the bowl, toss eggs cut into 1/8 pieces and pepper, mix with mayo, add salt and black pepper to taste. Cookies packed also couple slices of roasted turkey breast and other poultry cold cuts so I had a really filling and healthy meal.
Of course feel free to add anything you like - I just think simplicity is good when you are dieting ;D
Until next time, take care of yourself and each other 0_o
P.S. No Cookies thoughts - he doesn't like evil rabbit food:P
P.S2. I know it's the second salad in row - but oh well 0_o I like salads!