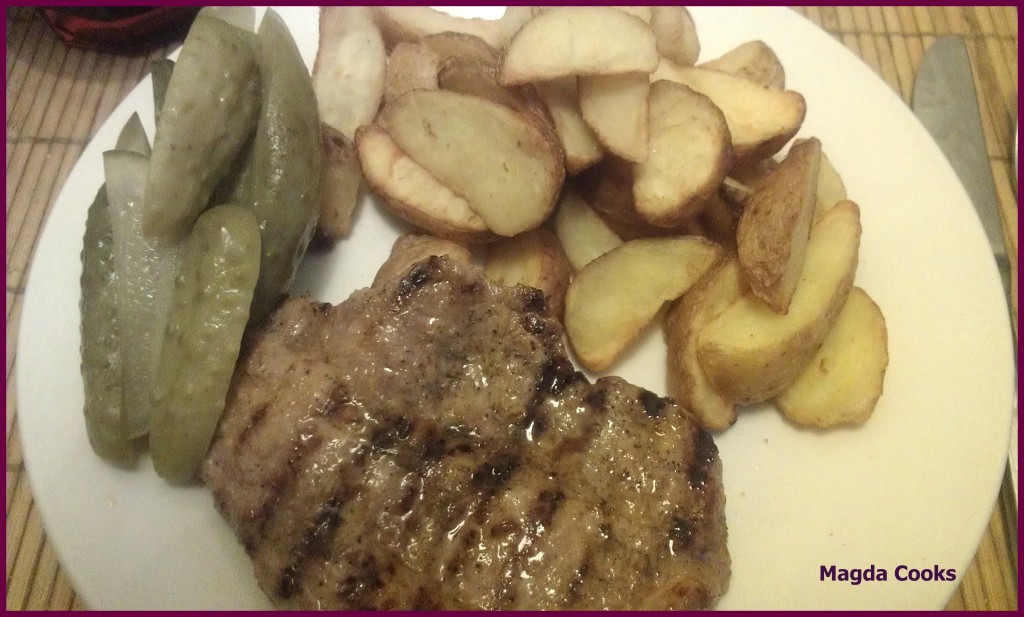 I have tremendous problems lately with motivation. It's very hard to make myself to do anything… so I'm looking for meals that really don't take too much time or more –God forbid– effort 0_o. Yes I know, it's bad but… things like that just happens, sometimes. I heard that alcohol helps but it seems not to me 0_o it just makes me sleepy! But… I'm happy I cooked 2nd day in a row – can you imagine how Cookies is happy since he didn't have to eat frozen veggies, watery soup or canned peas with ketchup? 0_o

Pork Cutlets with Magdas Marinade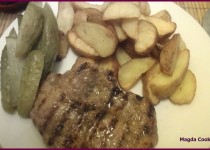 Prep Time: 02h 20min
Cook time: 10 minutes
Ingredients:
Instructions:
This meal couldn't be easier to prepare: in a bowl mix oil, mustard, vinegar, garlic and chili flakes, it should emulgate. Beat the meat so it's tender, sprinkle with salt and pepper and smear with prepared marinate on both sides. Place in the bowl and refrigerate for at least 2h - though the longer the better.
Grill on high heat, serve with anything you like and - the simplest side dishes the better.
Until next time, take care of yourself and each other 0_o
P.S.Cookies thoughts: This was good, she could've added a few extra raisins to it, but otherwise, filling and yeah no canned peas with KETCHUP for dinner for me... YAY.