Cookies in picnic mood…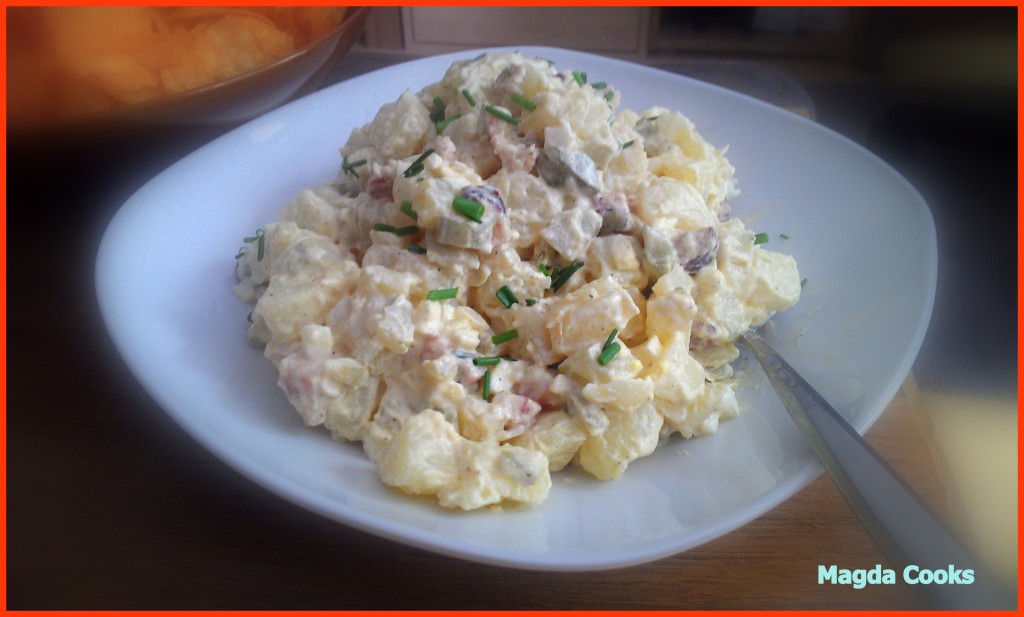 Well, Cookies never was subtle, and this time he used friends on FB to poke me in the eye and make me write another post. And yeah, he succeeded 0_o.
So, couple weeks ago, we were entertaining in the Burrow, yeah since we moved in 2 years ago it was first time! Not counting my Dad, who came couple times for dinner ;-). I think it was 4th of July week or one week later and we invited our 3rd floor, sorry 4TH FLOOR neighbours for some food, beer and fun. This is the time we made the peanut butter chocolates 😉 oh yeah baby!
Since Cookies was in the picnic mood (4th of July) we made baked wings and potato salad + the chocolates and of course beer, chippies and salty snacks etc. Everybody can make good wings… just don't burn them 0_o. But good potato salad is different thing. It's all about balance. The perfect combination of ingredients that don't overwhelm the others… I think we managed 😉 The next day I took leftovers to work and it ROCKED!!
---