Unintended diletto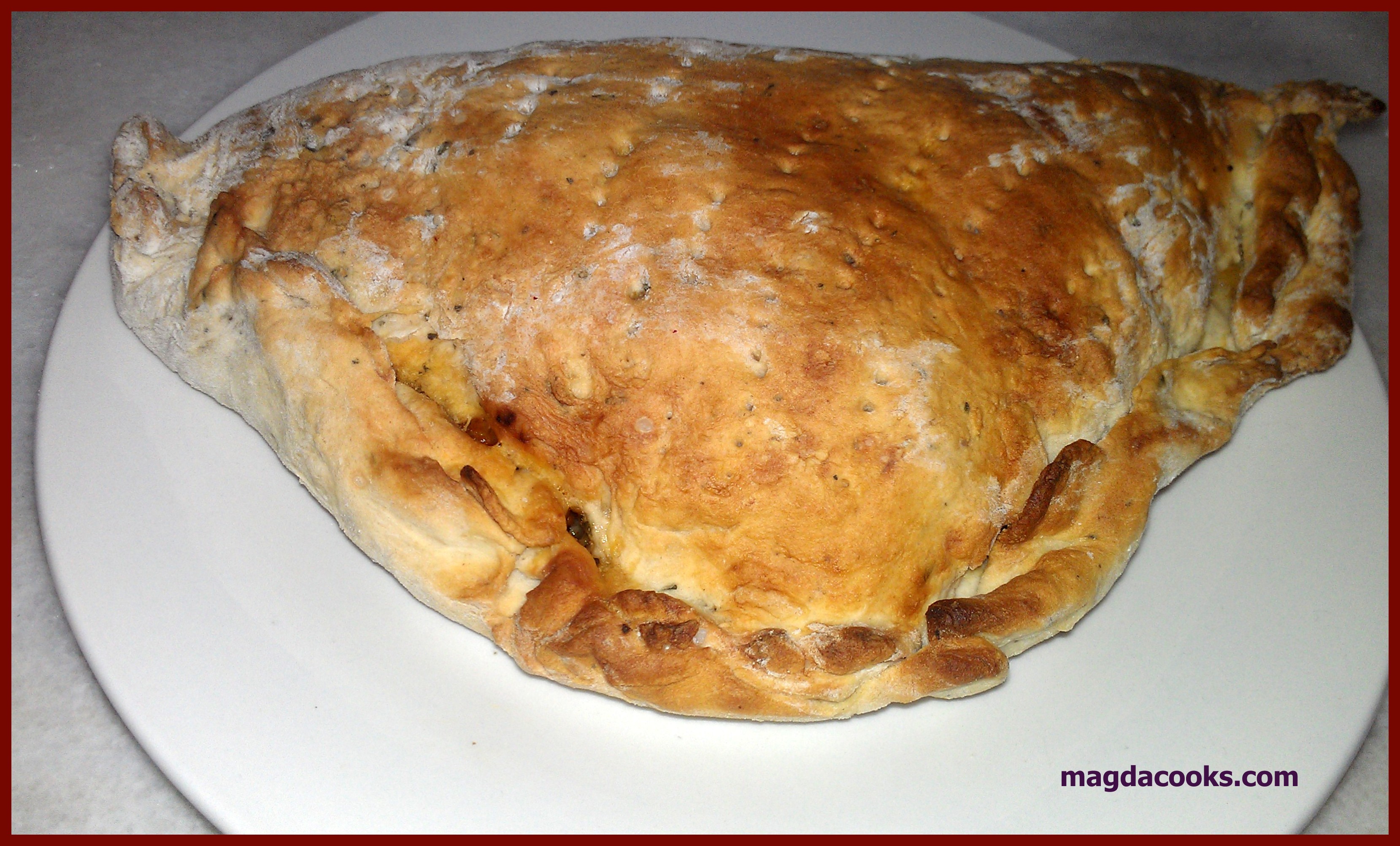 A couple weeks ago Cookies was moaning for pizza, but I just was a little tired of the same old ingredients over and over again. Standing over the cutting board with piece of bacon, onion and cheese I was thinking, what I can do… pizza shitzza… started cutting things and just let it flow, thinking where will I end up… happened it was something similar to real calzone. I actually didn't aim for it, nor looking for any recipes. Cookies called it that way when I served it.
It happened that my thoughtless cutting and mixing ended up really good. This time just made it smaller, cutting the dough in 4 portions instead of two. Cookies may have nice lunch for tomorrow. He always say that the best dinner is the one that will feed him next day for lunch 😉 He is hardcore on not eating salads and other normal stuff… well don't get me wrong – I mean it's normal for me 😛
Today, I prepared different stuffing with ham and mushrooms, and this all ended with aromatic calzone with delicious insides. If you are interested, the recipe for pizza dough you will find here.
---